Marketing degrees
at UCA
Our marketing degree courses are tailored to give you the skills you need for a career in digital marketing, communications, PR, advertising, branding, trends, promotions, merchandising, management or events, in creative industries from fashion to music and beyond.
Ranked 5th in the 2022 Guardian University Guide for Journalism, Publishing and PR
Whichever specialism you choose, you'll explore it in-depth, learning from expert tutors with extensive industry experience and staying up-to-date with changing technologies and trends in your chosen industry.
You'll be part of a close-knit creative community, collaborating with students in fashion, business, photography, graphic design and textiles to build a broad understanding of the creative industries.
By the end of your degree, you'll be an innovative, business-savvy storyteller with all the contacts and professional skills you'll need to excel in your career.
View all Marketing degrees
There's still time to apply for this September! We have places available through Clearing right now – get in touch and we can help you to find a course you'll love.
Apply Today
Call: 01252 918240
Careers in
Marketing
What can you do with a degree in marketing? The answer is a lot! With the UK's marketing and advertising industries hosting around 200,000 jobs and growing faster than any other creative sector, our courses will prepare you for a range of varied career paths, including:
Brand and design management
Art direction
Marketing
Account management
Operations management
Entrepreneurship
Events or Venue Management
Promotions
PR
Advertising
Artist management
Social media marketing and management
Record company marketing
Music publishing
Consultancy
Content curation
Visual merchandising
Online production
Trend research or forecasting
Copywriting
Record company management
Music marketing
A&R (talent scouting and development)
Live music production
Fashion editing
Set design
Production
Prop design and sourcing
Research
Illustration
Filmmaking or editing
Graphic design
Styling
Account planning
Media planning and buying
Creative service management
Francesca Borg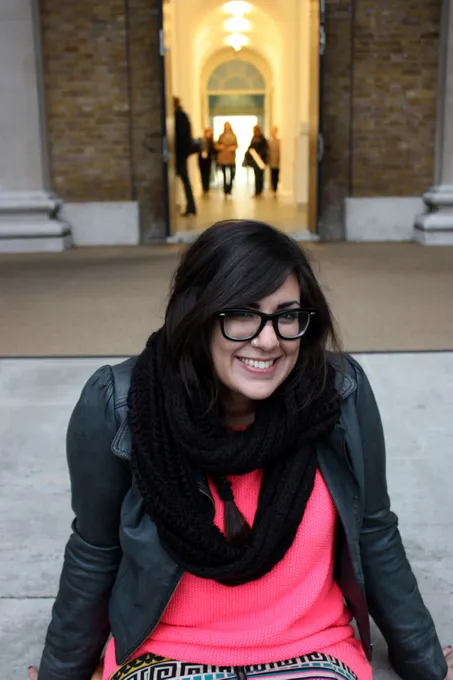 "The environment at UCA was brilliant. The tutors were all very encouraging and really helped to push each student to reach their potential. I'm jealous of students who are just starting out on the course as I would love to go back and start again myself!" Francesca Borg, MA Design, Innovation & Brand Management