Architecture degrees
at UCA
If you see your future in architecture or interior design, our BA, BSc, MA and MArch courses are here to help you realise your vision.
Ranked 7th in the 2022 Guardian University Guide for Architecture
Whether you want to become an architect, an interior designer, a set and prop designer, a product designer or work in creative computing, we'll give you the skills, confidence and industry connections to kickstart a successful career.
As well as dedicated state-of-the-art facilities, you'll benefit from the insight of our expert academics, visiting lecturers and industry contacts as you broaden your knowledge and horizons.
Most of our courses take place in UCA Canterbury's School of Architecture, however, we also run design courses at UCA Farnham and UCA Rochester.
Learn more about our facilities.
View all Architecture degrees
There's still time to apply for this September! We have places available through Clearing right now – get in touch and we can help you to find a course you'll love.
Apply Today
Call: 01252 918240
Keep in touch
Complete the form below for UCA updates and Architecture news:
Careers in
Architecture
After graduating from one of our Architecture or design degrees, you'll have the skills and contacts to launch your career in a range of areas in the industry, including:
Architect
Interior designer
Product designer
Propmaker
Set designer
Costumer designer
Robotics engineer
Experience designer
App developer
Our Architecture courses offer state-of-the-art facilities and impressive industry connections.
Connie Latham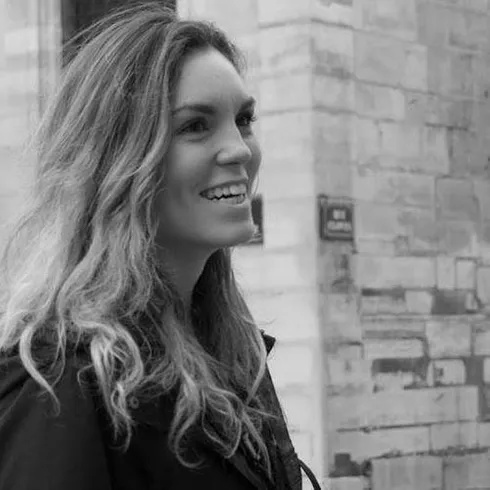 "The campus facilities were excellent and the staff were all really helpful. After doing my foundation course, UCA was the only place I applied to for the Architecture degree, because I loved the atmosphere and the supportive relationships between tutors and students." Connie Latham, BA (Hons) Architecture