Our Farnham
accommodation
UCA Farnham has extensive halls of residence for students with its Student Village and recently opened University Walk.
Both the Student Village and our new halls are right in the heart of the action within the campus complex and a friendly community where you'll feel right at home. Our accommodation comprises single bedrooms, each of which comes with a bed, wardrobe, desk and chair - you can put your personal stamp on it with your own soft furnishings.
Read on for more details about your options.
University
walk
Our new accommodation, located on our Farnham campus next to our Film & Media Centre and library, comprises five buildings and each is identifiable by its coloured feature window - Austen House is purple, Watts House is red, Swift House is yellow, Cobbett House is orange and Godfrey House is green.
The stylish accommodation is all set for more than 250 students to settle in, with each flat sleeping up to eight students in single en-suite bedrooms, along with a shared kitchen and dining area.
There are six fully accessible bedrooms for students with disabilities too.
Check out the images below!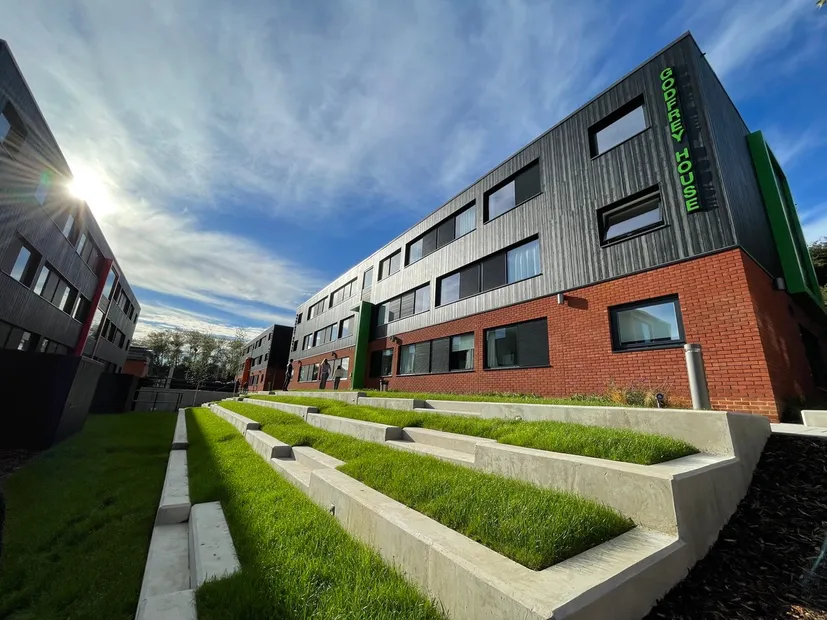 University Walk, UCA Farnham
Bedroom, University Walk accommodation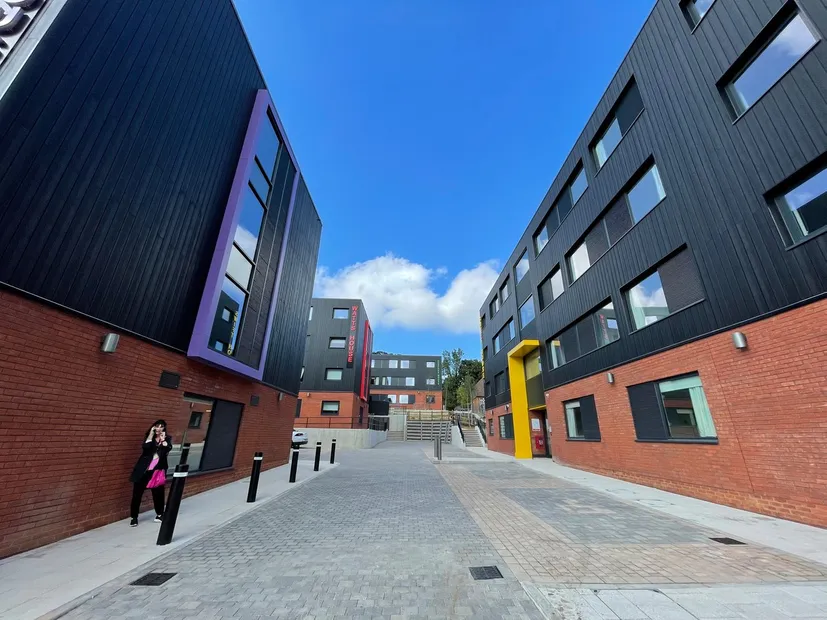 University Walk, UCA Farnham
Kitchen - University Walk accommodation
Student
village
The Student Village at UCA Farnham features purpose-built houses and flats just a minute's walk from campus for up to 345 students.
Each flat or house can accommodate up to eight students in single study bedrooms, with shared bathroom and kitchen facilities. Each bedroom features a washbasin, and we do have some en-suite rooms available.
View our 360-degree Virtual Tour to get an idea of the rooms you'll find in the Student Village.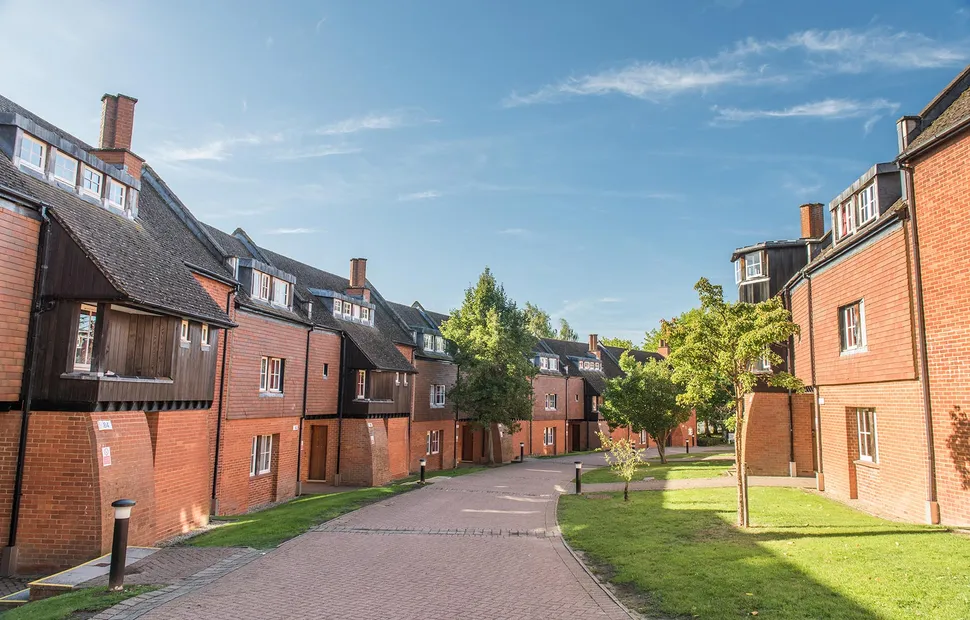 Student Village
Kitchen, Student Village
Things
to know:
Student wardens live on-site, so there's help out of hours if you need it
There are no parking facilities
All bedrooms and shared areas are heated
We'll provide a vacuum cleaner, broom, dustpan and brush, and mop and bucket in each flat
You'll need to bring pots, pans, cutlery, crockery, kitchen utensils, tea towels, towels, sheets, pillow(s), and a duvet (and cover) or blankets.
We operate a no-smoking policy in all our residences and buildings.
Internet access is included in the residence fees.
Costs

For 2022-2023, prices range from around £125 to £187 per week and vary depending on your level of study and the type of accommodation you choose, for more details please see the full residence fees:
Terms
and Conditions
Click the link below to read about the accommodation agreement between us, including things like services provided, payment and responsibilities:
Find out more about accommodation and UCA Farnham