Advertising graduates
achieve success with Vauxhall adverts
11 Mar 2020
Two recent graduates from BA (Hons) Advertising have achieved success with their television adverts for Vauxhall Cars.
Jasmine Watt and Georgia Parker graduated from the University for the Creative Arts (UCA) Farnham in 2018 and have since then been working for the advertising agency McCann in Milton Keynes.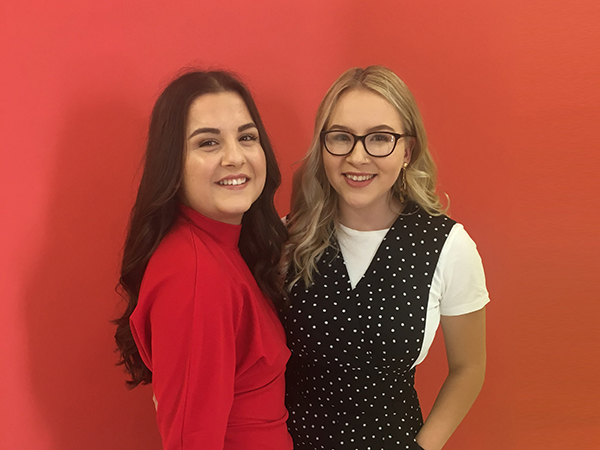 Creative Advertising Team, Jasmine Watt and Georgia Parker
"Working for McCann, outside of the London bubble, means we've been lucky enough to have more responsibility which has given us a lot of experience in a short amount of time," said Jasmine and Georgia.
Two of their adverts for the Vauxhall Griffin and Corsa cars are currently being shown on TV.
"They are great examples of the creative thinking that the BA Advertising programme fosters," said Mark Brill, Lecturer in Advertising.
However, the learning process was not always plain sailing, as the creative pair explained: "there were many times during the course where we felt so lost in the creative process and started to doubt ourselves… then we had that 'penny drop' moment that everyone spoke about. Everything we had learnt came together and finally made sense."
Working in the advertising profession doesn't require a specific skillset and that makes studying both interesting and challenging at times.
"The course taught us that there isn't a textbook process to follow and you get out what you put in. Just trust the teaching," the girls said. "We still can't believe we're literally getting paid to do what we used to pay to do!"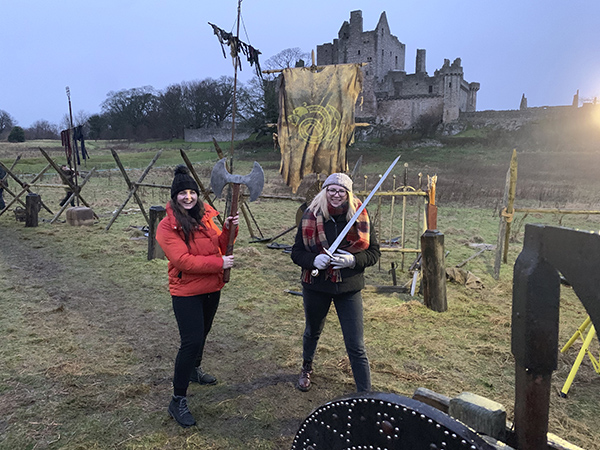 Georgia and Jasmine on the set of the Vauxhall Griffin advert
What advice do Jasmine and Georgia have for any aspiring advertising students?
"If you're a copywriter who can't spell (Jasmine) or an art director that can't draw (Georgia), don't worry. It's all about the creative process, a sound strategy and the great ideas that naturally follow. And that's exactly what the course sets you up for."
To learn more about studying Advertising at UCA, visit the course pages.