Lecturer Silversmithing, Goldsmithing & Jewellery
Academic
Professional Practice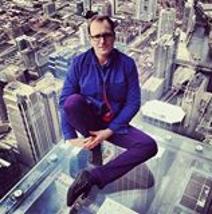 Grant McCaig joined UCA in 2013 to take up the post of Senior Lecturer in Silversmithing, Goldsmithing & Jewellery. He has taught and lectured internationally.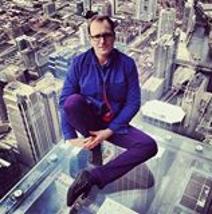 Bio
Grant worked previously as a lecturer at Edinburgh College of Art within the Department of Silversmithing & Jewellery alongside Professor Dorothy Hogg MBE.
Graduating with a first class honours degree from Glasgow School of Art in 1998, he was awarded the Richard Hubbard Arrol Memorial Prize for his final collection of work. In 2009 Grant undertook a Masters at the Royal College of Art supported by the Queen Elizabeth Scholarship Trust and the Windle Charitable Trust. He completed his postgraduate certificate in Creative Education from the University for the Creative Arts in 2014.
Further information:
Research statement
As a trained silversmith, Grant's investigations are primarily based around making or micro manufacture; exploring hand, machine and digital interventions to explore our cultural and domestic landscape.
His work sets out to challenge the idea of the finished object, questioning our perceptions of context and value that the subject of Silversmithing has fostered. Grant's aims are to explore alternative approaches to making and process to discover new methods of visual communication, uncover new traditions and develop a greater awareness to the origins of form.
Professional Membership, Affiliation and Consultancy
Fellow of the Higher Education Academy (2014).
Current mentor for the Crafts Council 'Hothouse' creative development programme 2016 and for the Incorporation of Goldsmiths' of Edinburgh for the Outstanding Student of the Year Award.
Selector for Cockpit Arts London.
Adviser for the P&O Makower Trust silver commission for the 'Making and Creating' galleries at the National Museums of Scotland.
2012 The Lewton Brain Fold Form Award USA – Honourable Mention
2009 Queen Elizabeth Scholarship Trust
2009 Scottish Arts Council Professional Development Award
2008 Young Designer of the Year Award British Silver Week (runner up)
2007 Scottish Arts Council Creative Development Award
1998 Awarded the Richard Hubbard Arrol Memorial Prize.
Commissions:
2007 University of Edinburgh to mark the award of University title to Queen Margaret, a ceremonial mace
2006 10/10 Silver Collection Incorporation of Goldsmiths', Edinburgh
2000 Bute House Collection, Edinburgh
2000 Millennium Link for Edinburgh Lord Provost's Chain of Office.
Research Outputs
Find links to all Grant's research outputs and activities available at UCA's online research portal UCARO