Programme Director Further Education
Academic
Professional Practice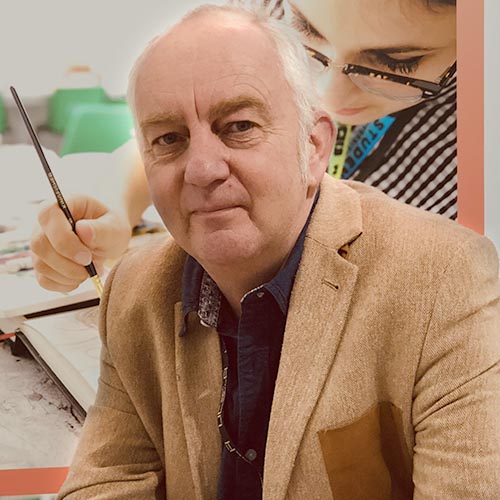 Andrew Malone leads the pre-degree courses at our Canterbury campus and he has worked in further education at UCA for 20 years. Prior to this he taught on BA and MA courses in Sculpture and Drawing at Wimbledon School of Art.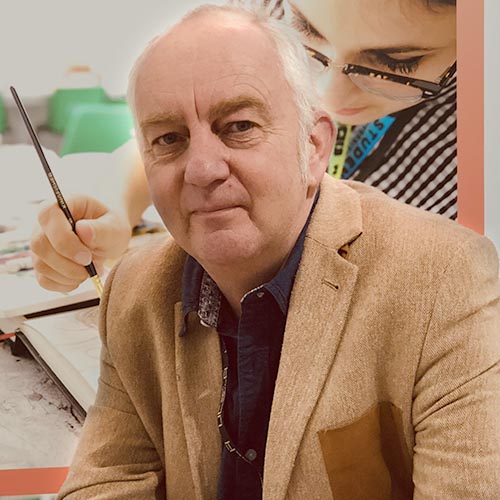 Bio
Andrew graduated with a BA (Hons) Fine Art Sculpture from Canterbury College of Art in 1988, going on to study sculpture at postgraduate level at St Martins London.
He has worked in the Tate Britain Artist's book collection and University collections at UCA, London Metropolitan University, Winchester School of Art, Oxford Brookes, LCC and Cardiff School of Art as well as in Italy, Moscow and Hungary.

Further information:
Research statement
Andrew's research is practice-based and since 2007 has focused on Artist's books and working with cut-paper constructions.
Professional Membership, Affiliation and Consultancy
Chair of Whitstable Biennale (Andy has been involved with this organisation since 2002).
Arts Council funded project to collaborate with poet John Siddique to create a book for Canterbury Wise Words Festival in 2012.
Commission to create an exhibition celebrating 100 years of Ladybird book at Banj Street Arts Sheffield in 2015.
Numerous private commissions, including:
Victoria and Albert Museum, Marc Jacobs Bookmarc, Boekie Woekie Amsterdam, Minnesota Centre for Book Arts, Book Art Bookshop London, Frank in Whitstable and Pinkfoot Gallery in Norfolk.
Andrew has exhibited at Artists Book Fairs at the Whitechapel, ICA, Leeds, Barcelona, Denmark and London.
Solo Exhibitions:
The Beaney in Canterbury
Bank Street Arts in Sheffield - commissioned to create an exhibition celebrating 100 years of Ladybird books and Much Ado Books in Alfristone.
Research Outputs
Find links to all Andy's research outputs and activities available at UCA's online research portal UCARO