Books covering the work of two British creative pioneers of the 20th century have been published by the Crafts Study Centre (CSC). The monographs shed new light on the work of letter carver and lettering designer Ralph Beyer and ceramicist Bernard Leach.
Beyer, whose work is shown above and who is best known for his work on Basil Spence's Coventry Cathedral, came to the UK from then Nazi Germany as a 16-year-old exile and worked with Eric Gill before setting up his own workshop.
'The Inscriptions of Ralph Beyer' (CSC/Lund Humphries) has been written by John Neilson, a member of the CSC Acquisition Committee and himself a letter carver. Neilson's depiction of the life and work of Beyer is praised by the artist and writer Edmund de Waal in the book's foreword: "In this magnificent book John Neilson uncovers the legacy of Ralph Beyer with huge sensitivity. It is marvellous to be reminded of this strong-willed, passionate cultured force who brought alive words and stone," he writes.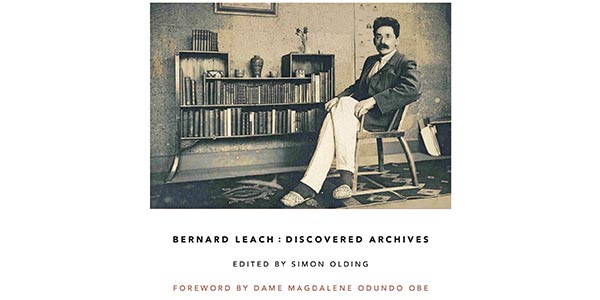 CSC director Simon Olding (below) is the editor of 'Bernard Leach: Discovered Archives'. Olding's detailed knowledge of the life and work of Leach (above) is widely recognised, and this monograph follows on from the CSC's 2020 exhibition 'The Leach Pottery: 100 years on from St Ives', which featured a substantial collection of newly-acquired archival materials.
As well as Olding's analysis, the book also includes new findings from Japanese scholars including Dr Sadahiro Suzuki, who unravels the complex travels of Leach in Japan in 1934-35, and Yuko Matsuzaki Kawakita, who compares Leach's personal collection of ceramics to that of his great friend Shoji Hamada, now housed in a museum in Japan.
UCA Chancellor Dame Magdalene Odundo, provides the foreword. In it, she recalls a student trip from Farnham to the Leach pottery where she met both Bernard and Janet Leach – a trip, she said, that 'influenced my own journey as a ceramic artist'.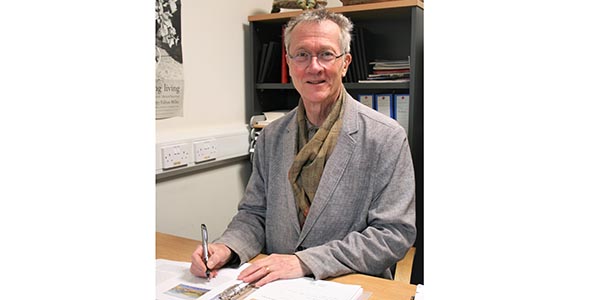 Both books are available for sale from the Crafts Study Centre's new online book shop (www.csc.uca.ac.uk).
Related event:
John Neilson and Edmund de Waal talk about Ralph Beyer - Insiders/Outsiders Festival, 4 March, 6pm
Author, lettering designer and carver John Neilson will be in conversation about his new book 'The Inscriptions of Ralph Beyer'. Design historian Tanya Harrod will chair the talk with ceramic artist and writer Edmund de Waal contributing some introductory thoughts. Tickets – free-of-charge - can be purchased here: https://insidersoutsidersfestival.org/event/the-inscriptions-of-ralph-beyer/