Bob Godfrey: A Collaborative Act

The exhibition celebrates the work of Bob Godfrey, a pivotal figure in British animation and in establishing the animation course at UCA.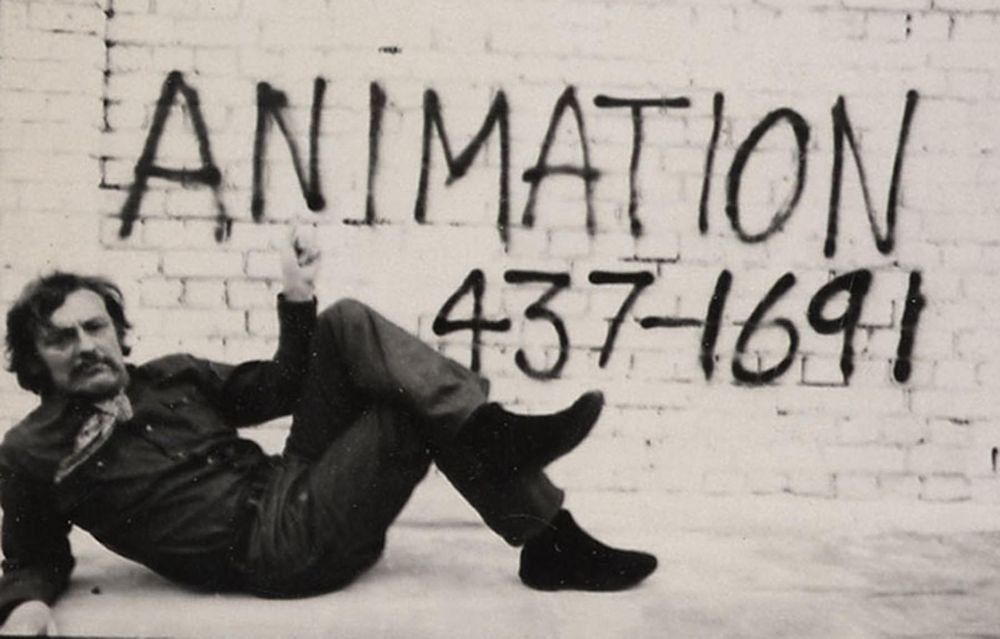 Curated by Jim Walker
Senior Lecturer, Visual Theory, Illustration
Opening Reception: Monday 17 February, 6-8pm (Curator's Introduction, 5:40-6pm)


The artefacts on display unravel the underlying collaborative aspect of Godfrey's work. While studio animation is a collaborative process, Godfrey's work and interests extended beyond the field of animation. The comradery and strength of will runs throughout his life from his Second World War service in No. 47 (Royal Marine) Commando to the relentless battle to see his animated films brought to life. The success of his Oscar winning animated short Great (1975) lead to the development of other films that were never completed. His animated musicals about Jumbo the elephant (P.T. Barnum's circus) and Shakespeare offer delightful insights to the magical potential of these films.

The exhibition invites us to dig deeper into the work of Bob Godfrey and to consider the broader context and dynamics of his studio and personal work that extend beyond the iconic children's series Roobarb and Henry's Cat. Godfrey's studio produced content for many of post-war Britain's comedians and entertainers, drawing on their war experiences. Satire and subversion was often a way of seeing and responding to the world differently. This interweaves through the different aspects of Godfrey's work and life. From his collaborations with Bruce Lacy, to cameos in Richard Lester's Beatles films, animation for Michael Bentine, Spike Milligan and others. The sense of comradery, fun and subversion is evidenced in the sketches produced by studio staff and the photographic material held in the Bob Godfrey Collection at UCA. Seeing the funny side of life underpinned Godfrey's life and work.

Conference:
Cartoon Animation: Satire and Subversion
Organised by the Animation Research Centre
Monday 17 February 2020, UCA Farnham
Follow the link to book tickets.
12 February 2020 - 17 March 2020

10:00 - 17:00 (GMT)

James Hockey and Foyer Galleries UCA Farnham Falkner Road Farnham Surrey GU9 7DS