Conflict & the Creative Arts
Exhibition
This exhibition features an array of artworks that respond to the theme of conflict. With pieces across film, photography, illustration and sculpture, the artists delve into narratives of conflict, from identity politics to armed conflict.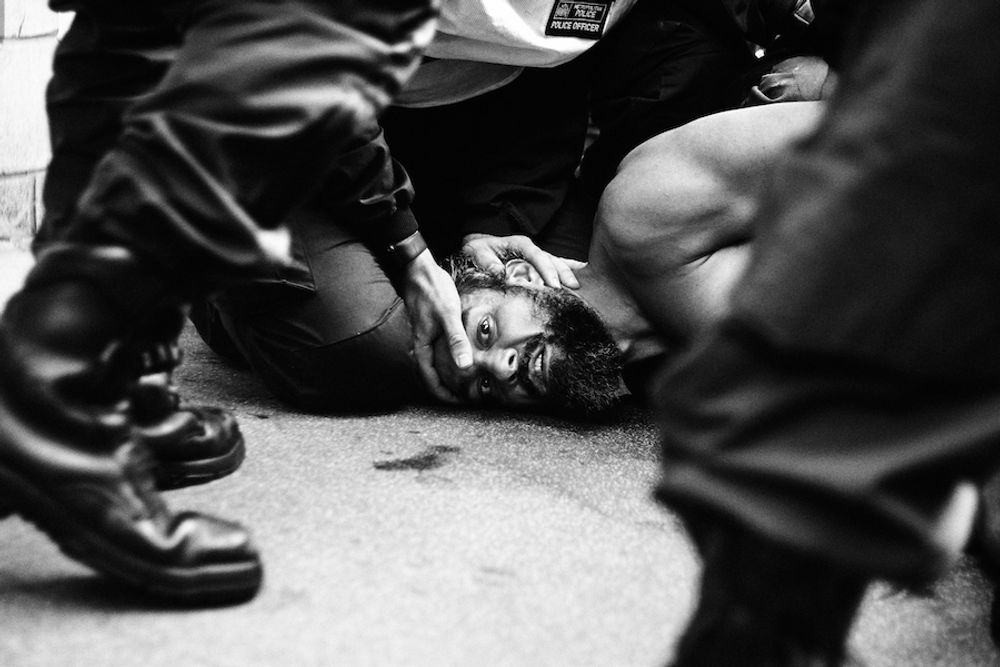 This exhibition coincides with UCA's inaugural Conflict and the Creative Arts Conference, 21 October 2021, bringing academics, artists, practitioners and researchers together to debate the role artistic practice plays in transforming the social reality of people in contexts of conflict.
Visitors to UCA Canterbury can explore the display in the Cragg Corridor exhibition space. The artworks have also been brought together in a digital exhibition that you can discover below.
With thanks to the talented artists who contributed their work:
Laura Espinosa Loaiza, At Conflict with Conflict, Digital Illustration
Jack Price, The Fight for Freedom, Photography
Taylor Shaw, The Spaces In-Between, Sculpture
Maxine Chester, Reach, Multi-Sensory Installation and Disappearing Act, Multi-Sensory Installation
Sharon McElroy, Disturb_ance, Video
Visual Voices, Digital Graffiti and Storytelling App
Eileen Harrisson, Street Violence, Mixed-Media Textile Piece and A Cape for Healing, Mixed-Media
21 October 2021 - 31 October 2021

10:00 - 17:00 (GMT)